Q-PARC is made up of a small team of talented professionals with a wide range of skills and experience. We love what we do, and we do it with passion. Our site is made up of two teams: the Queen's Genomics Lab at Ongwanada (Q-GLO) and the Queen's Partnership on Neurodevelopment (Q-POND).
QUEEN'S GENOMICS LAB AT ONGWANADA (Q-GLO)
Claudio Soares, MD, PhD, FRCPC, MBA
Professor/Head Department of Psychiatry (Queen's), Interim Q-GLO Lab Director
Calvin Sjaarda, PhD
Adjunct Assistant Professor, Acting Scientific Research Director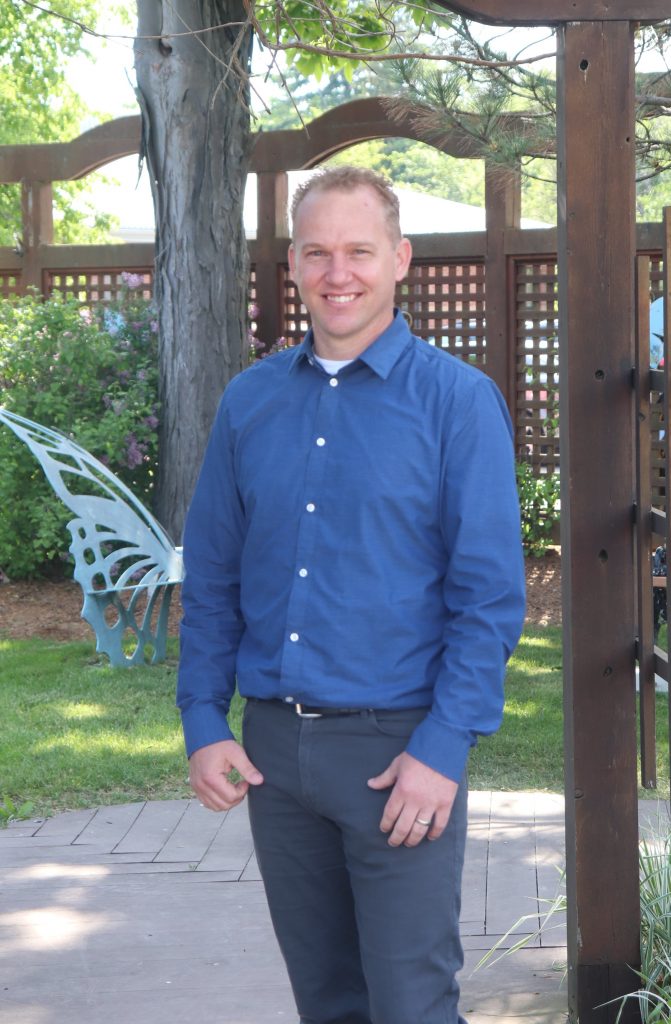 Calvin received his BSc and Ph.D from the Department of Biological Sciences at Brock University, where he studied the genetics underlying resistance and susceptibility to disease. Calvin came to the Department of Psychiatry at Queen's University and the Queen's Genomics Lab at Ongwanada (Q-GLO) in 2015 to study the genetic and epigenetic etiology underlying complex neurodevelopmental and psychiatric disorders. Calvin's primary research interests include using Next Generation Sequencing data to describe the role of rare and common variants in disease etiology, dysbiosis of the microbiome, and identification of markers of disease and response to treatment.
Melissa Hudson, BSc
Research Associate/Lab Manager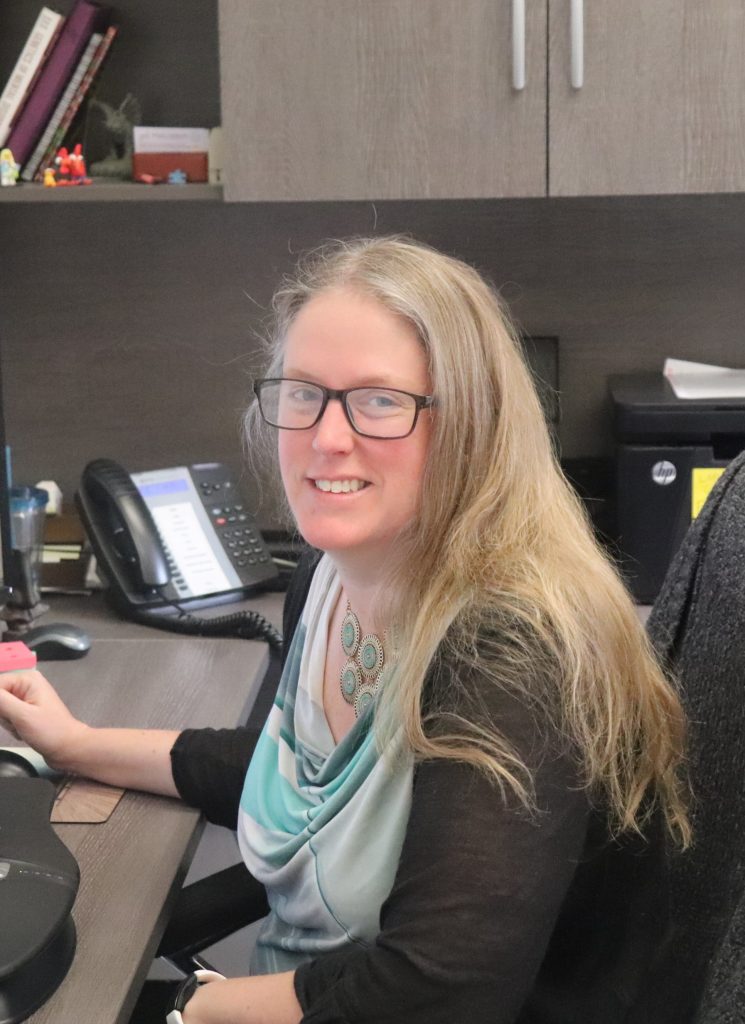 Melissa manages the lab operations and coordinates many of the research studies being carried out by Q-GLO. She began working in this lab in 1993 as a high school student and continued throughout her undergraduate degree in Biology at Queen's University. Melissa left the lab briefly to work as a Research Technician in the Neurogenetics Section under Dr. James Kennedy at the Centre for Addiction and Mental Health in Toronto from 1998-2001 . In 2001 she returned to Q-GLO to oversee the Autism Research Registry (www.AutismResearch.com).
Melissa has been key in providing continuity to the lab during transition periods. She actively recruits participants for studies, and carries out many parts of the research studies including cognitive assessments, structured interviews, and sample management. Although Melissa has been at Q-GLO for many years, she believes that it is never the same job and changes constantly. She is also the mother of 3 boys with ADHD and is actively involved with the ADHD Support Group in Kingston (www.adhdsupportgroup.ca).
QUEEN'S PARTNERSHIP ON NEURODEVELOPMENT (Q-POND)
Elizabeth Kelley, PhD
Queen's Site POND Co-Principal Investigator
Jessica Jones, PhD, C. Psych
Queen's Site POND Co-Principal Investigator
Lucia Capano, MD
Queen's Site Clinical Trial Principal Investigator
Jennifer Lalonde, BSc
Clinical Trial Coordinator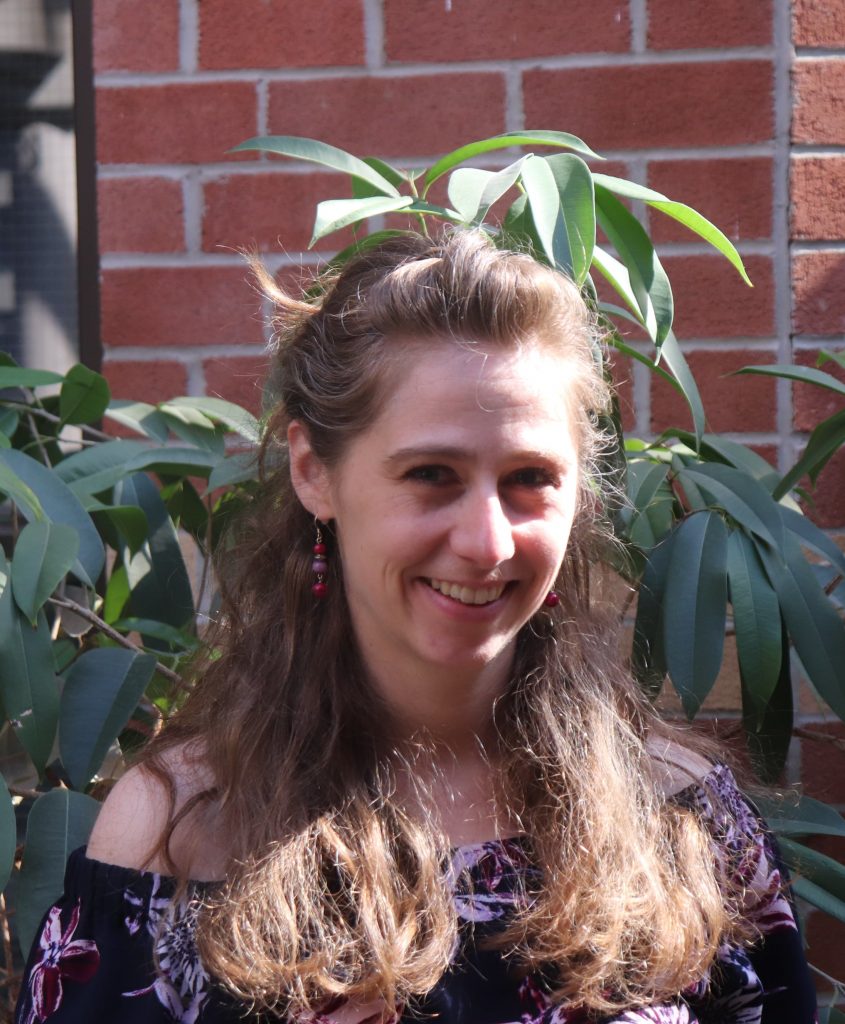 Research Coordinator in HIV-related trials at the University of Ottawa Health Services. Now living in Kingston, she has switched her research interest to neurodevelopmental disorders. Mrs. Lalonde joined our team in the spring of 2018. She currently coordinates the POND related trial named ARBA for our site. Jennifer enjoys playing a part in the advancement of science and potential treatments for autism spectrum disorder.
Cassy Liu, BSc
Research Assistant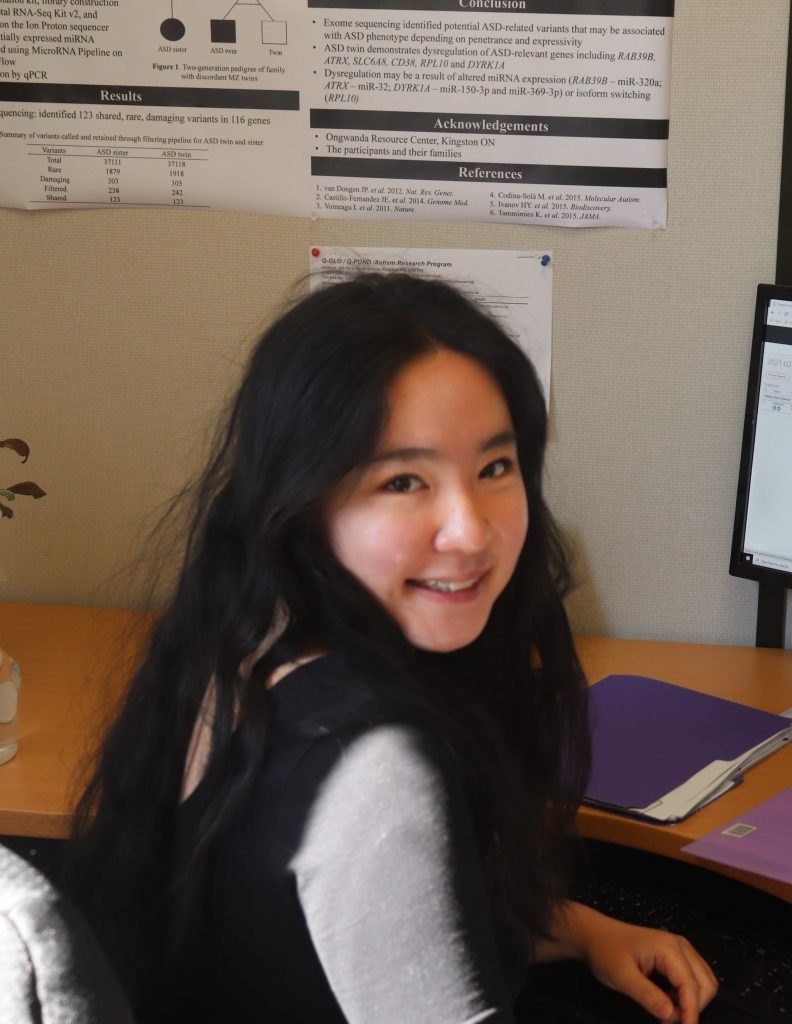 Cassy is from Charlottetown, PEI and completed her undergraduate degree in Psychology at Queen's University. She joined the Q-GLO team in 2020 as a research assistant for Q-POND. She enjoys working with participants and families. Outside of the lab, Cassy volunteers with various organizations such as Telephone Aid Line Kingston and KCHC.
Tayah Benaissa, BSc
Research Assistant
Q-GLO/Q-POND Students
Miruna Jurj
Master's Student (Q-GLO)
Talia Ponesse
Student Research Assistant
Josh Otten
Student Research Assistant (Computing)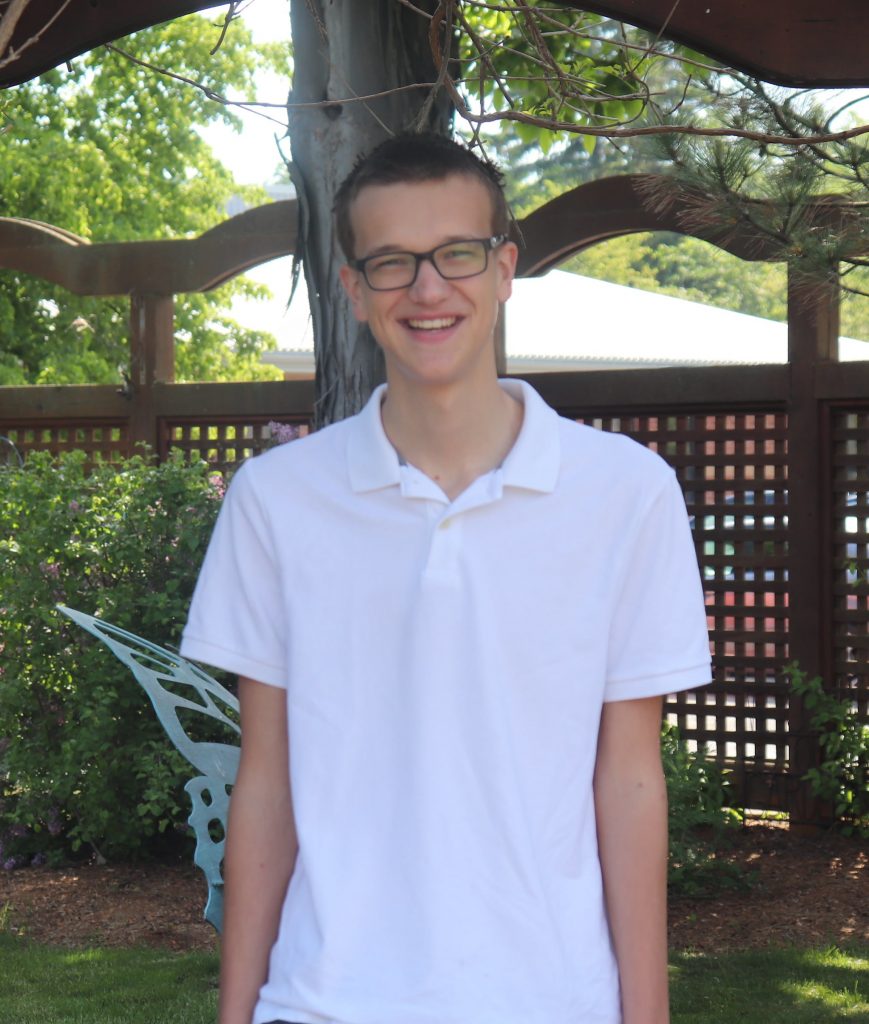 Haley Mucz
Student Research Assistant
Kasthuri Theivendirarajah
Student Research Assistant
Nadejda Boev
Student Research Assistant (Bioinformatics)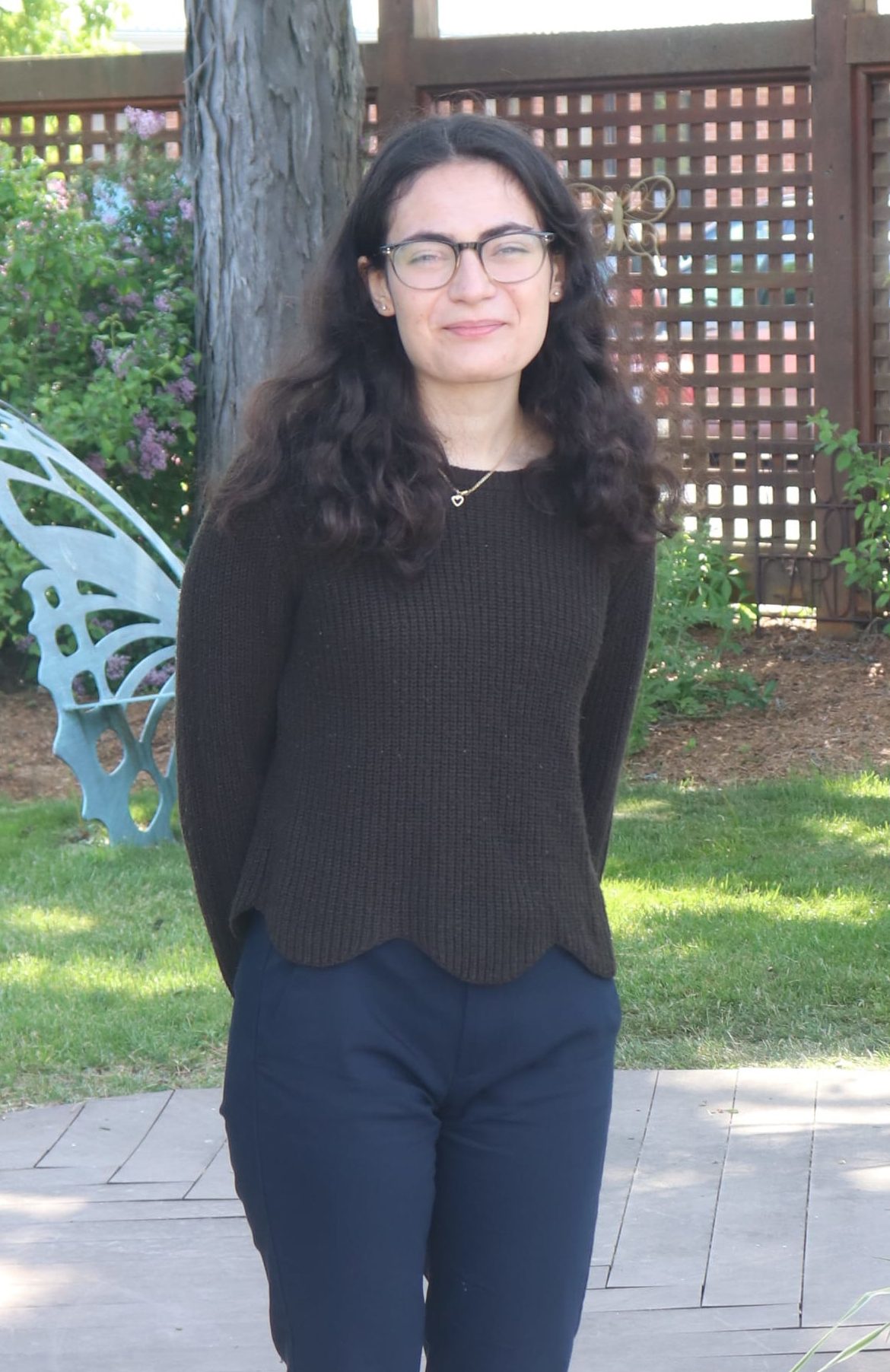 Sonal Gupta
Student Research Assistant